My love of Twitter is well documented.  One of the (many) reasons I love Twitter is because of the awesome people you get to connect with.  One such person that I was blessed enough to meet via Twitter was Emily. Emily is the Editor behind the uber wonderful Melbourne Girl.

I gave Emily the opportunity to share some insight into what makes her tick by asking her some questions.  Here's the q and a…
Q. Who are your role models, and why?
Sass and Bide – Not only do I love and admire their fashion story; but I respect them as modern women who are achieving their dreams, raising a family and conquering the everyday battles life throws at them.
Q. If you could be any character in any book who would you be and why?
I'm a big fan of Candace Buhsnell and Lauren Weisenberger books. Andrea from 'The Devil wears Prada' (Weisberger) or Victory from 'Lipstick Jungle' (Bushnell). I love to dream I'm living a life surrounded by everything fashion.
Q. What's the one piece of advice you would give anyone considering starting their own blog?
Do it!
If you love it, don't hold back… Keep it personal so it continually satisfies you.
Q. What's the one artwork or design that you wish you'd come up with, and why?
As the Director of my Melbourne design studio 'melbgirl' I am involved with design everyday. Being a logo lover – it would be great to design an icon in the industry! Something along the lines of Coca Cola or McDonalds.
Q. If money wasn't a problem, what would be your dream career and why?
"Lady of Leisure" – doing bits of this and that; or nothing at all… Blogging, designing, writing, dreaming – and umm SHOPPING all the time!
Q. If you won $20 million what's the first thing you'd buy, and why?
Our dream home! I'd like to think there would be some change left over from $20 million, so then we could travel and purchase some other luxuries to enjoy life.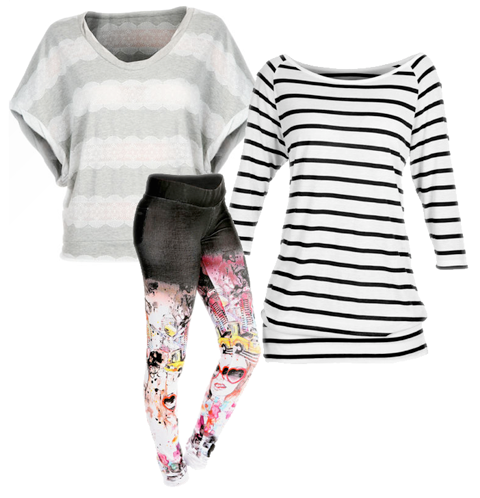 Image from Melbourne Girl goes Gold Coast.
Q. What's the blog post you're most proud of and why?
Melbourne Girl goes Gold Coast – Earlier this year, in May, Billabong Girls Australia flew me up to their International Headquarters in Burleigh Heads to preview the launch of their Hi-Summer 2010 collection. The 2 day trip was fast-paced and jam packed with fun. I had an amazing time, and have followed up the experience with several social media plugs and numerous posts on my blog.
To top it off – my post Melbourne Girl goes Gold Coast was featured in Sugar High! In case you're not familiar with it, Sugar High is a weekly roundup of amazing OnSugar posts and pages. You can see it featured here. It was a very proud moment for me.
Q. What are you hoping for in 2011 and why?
I'd love to move into the social media scene on a full time basis. My design background will always be an asset, and I'd never give that up – so it would need to incorporate many levels of creativity. Right now I'm a graphic designer, a blogger, a fashion designer, a student, an accountant, a wife and everything else in between. I am a true Y-gen, always wanting more, more, more! Is it too much to have my cake and eat it too?
Q. What's your favourite thing about your blog, and why?
I have had the opportunity to meet some fantastic people through my blog. Attending more and more industry events as a blogger has opened up a whole new world to me. It's really like a dream come true – because now I get to attend fashion parades and talk fashion all the time!
Q. What's your favourite gnomeangel post and why?
Love the post 'IMAGE LOVE: TOO GOOD TO EAT' – gorgeous photos! I couldn't agree more that the sweets look way to good to eat.
I think all blog posts should include beautiful imagery… A short and sweet post is the most inspiring!
Q. What's your favourite (and why):
Comfort Food
McDonalds; naughty but so nice!
Television Show
Gossip Girl; the characters, the fashion – it's an addiction!
Time Waster
Twitter; sometimes a time waster – but others a very important networking tool.
Day of the Week
Friday; TGIF!
Celebrity
Nicole Richie; style icon!
Designer
Loving these fashion designers right now – Rachel Gilbert, Anna Campbell, Uscari and Nicola Finetti.
Song to Dance To
Anything by Black Eyed Peas, Pink or Ke$ha.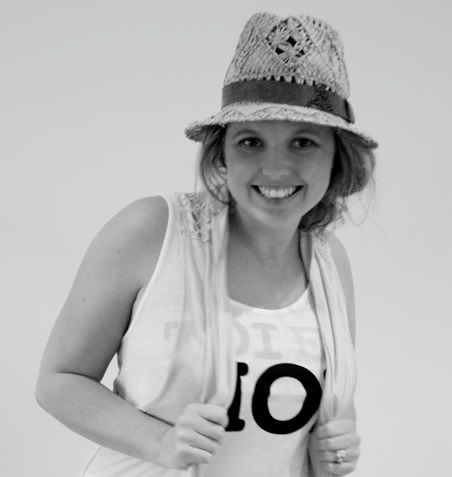 The fashionably brilliant Emily Harris from Melbourne Girl.
Q. Pick one or the other, and tell us why you picked the one you did:
Chocolate or Vanilla
Chocolate… yum!
Rock or Pop (Music)
Pop… Always been a pop girl!
Book or Film
Book first, then film – so both.
Morning or Afternoon
Afternoon… Am sooo not a morning person!
Christmas or Birthday
Christmas… My favourite time of year to celebrate with family and friends.
Apple or Windows
Apple… I'm a Mac girl.
Night or Day
Night… I love the night life (haha).
Twitter or Facebook
Twitter… But I do like facebook too.
Rock or Paper or Scissor
Paper… not sure why? Just because!
Thank you so much Emily for sharing with us.  It's so wonderful to hear from someone who's living their dream.  Thank you!