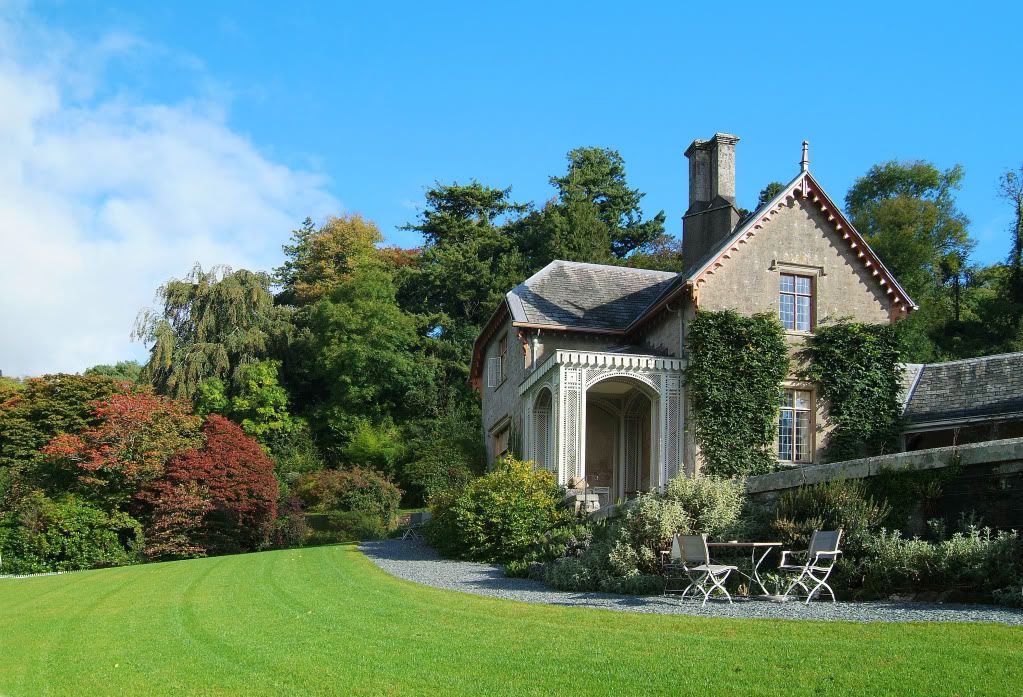 I am in some serious travel lust right now.  I happened to wonder on to From The Right Bank where I was shown the most amazing images of homes and interiors.  I was happily ohhing and ahhing when my breath was taken away by Hotel Endsleigh.
I'm not going to show you all the amazing images of this Hotel that are available because I want you to go to their website and see for yourself, but let me just say this:
The interiors have been lovingly restored and furnished in Victorian Era stylings.
The wallpapers alone are worth visiting for.
It's lavish and sumptuous and all things wonderful.
The grounds are magnificent and the natural beauty breath taking.
I want to go there and stroll the grounds in my Victorian Era dress and parasol.  It's just too charming for words!  Oh the life I would live here…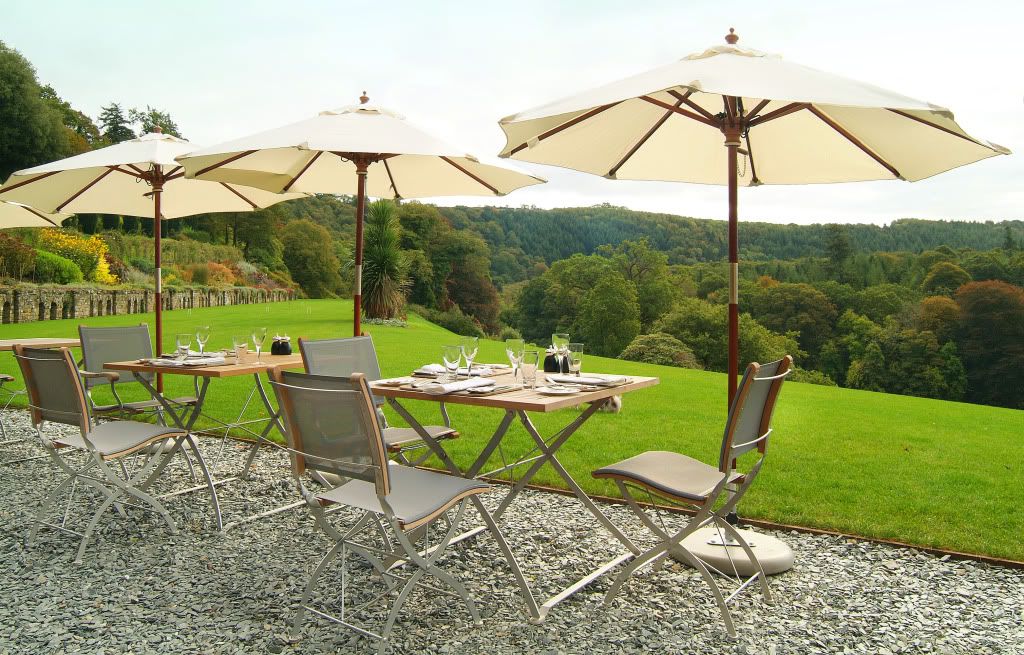 Don't you just wish you could go and sit outside looking at this marvelous view while eating and drinking on some wonderfully crafted menu?  I'm drooling just thinking about it!